Post by nomad on Dec 13, 2015 12:29:00 GMT
Here is a thread all of our members might like to join in. What are your entomological highlights of 2015. It might be a day or days spent collecting or photographing insects . Obtaining a long cherished book or specimen.
Here are my highlights of 2015.
Early June : A week in the Norfolk Broads studying
Papilio machaon britannicus
. Best moment, stuck in a bird hide during a two hour lighting thunderstorm with heavy downpours, with only a pair of newly arrived Swallows from Africa for company,who were resting in beams near their nest that they were building. The sun finally came forth and so did the Swallowtails, several feeding at Red Campion adjacent to the hide.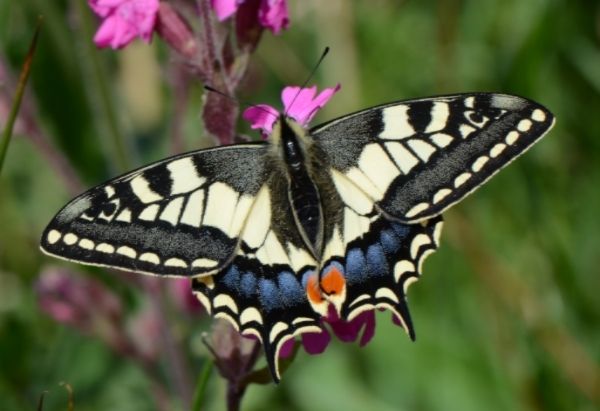 Papilio machaon britannicus
female
.

Mid June. On a private site away from the crowds, watching a female Large Blue
Maculinea arion
(introduced) egg-laying on Wild Thyme.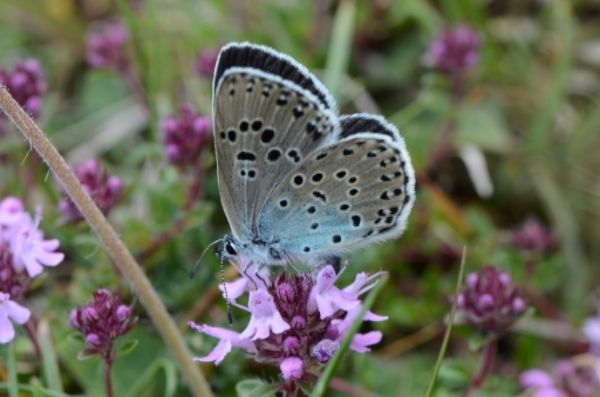 Maculinea arion
egg-laying.
Late June. A glorious summer's day in Eastern England watching the canopy specialist, the hairstreak
Satyrium w-album.
Best Moment, After several hours watching their high speed chases along the tops of the elms, the first butterfly descends to feed on a bramble flower.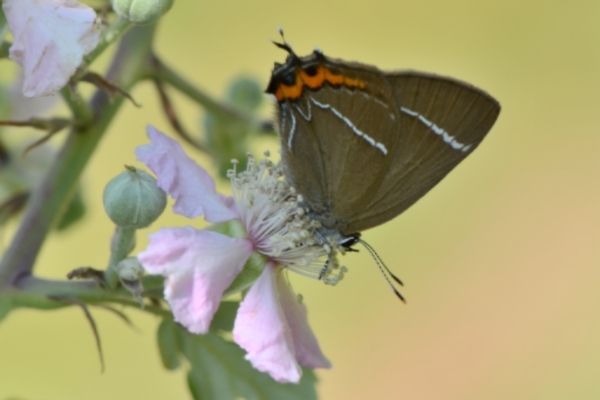 Satyrium w-album.

Mid July. Finding the endemics in Corsica. Best Moments. Early morning with basking
Plebejus argus corsicus
and later, an hour watching watching a female
Papilio hospiton
floating along the ridge and taking nectar . Then descending with my wife to cool off in the cold waters of the cascades far below in the beech and pine woods.
Plebejus argus corsicus
female.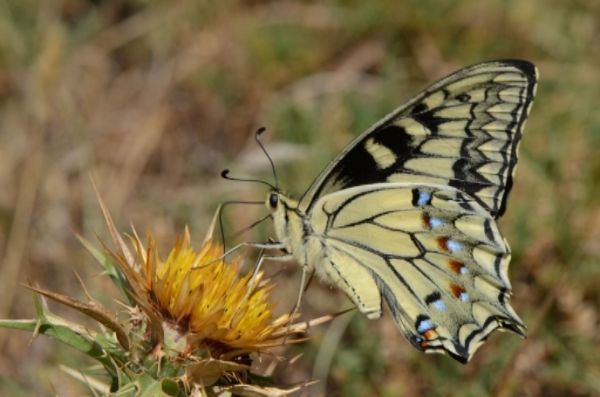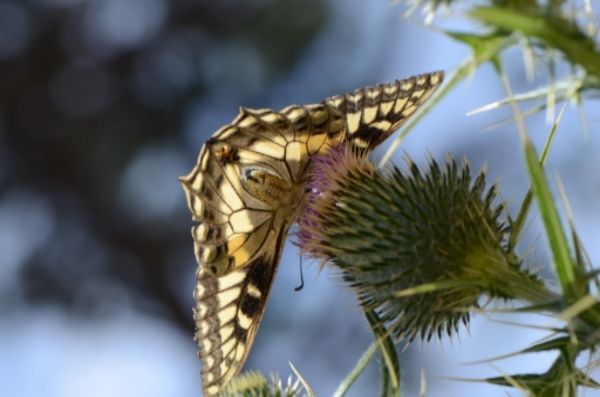 Papilio hospiton.
Latter Part of July. In the fenlands of the Weerribben of Holland studying the extremely rare ( Wild)
Lycaena dispar batavus
. Best Moment. My first walk in the fens and finding an extra large resting female, who later opened her glowing red wings in the early morning light and during the last dayof my visit, finding a pristine male basking with friends.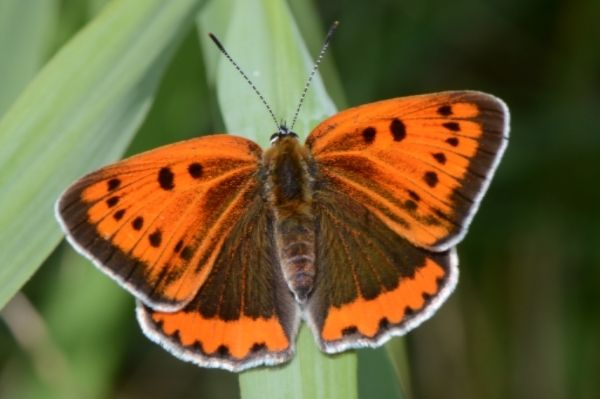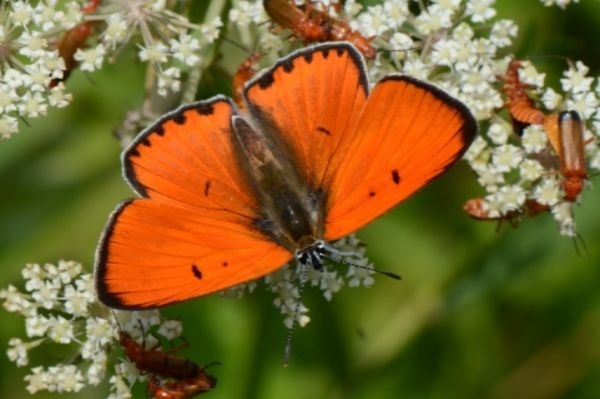 Lycaena dispar batavus.
September. Visiting the entomological fair in Juvisy, Paris and meeting my French, German and English friends there and making several new ones. I will certainly attend the ICF dinner next year.
October. The AES fair in London meeting other friends.
November. I guess although I have made a few nice Delias specimen purchases this year, my favourites are my old specimens of
D. bornemanni
and
Delias itamputi
from Papua, the later especially showing quite a bit of wear and tear but still nice to have. They at least had good data and it was nice to learn a bit of their history from the owner.
Lovers of perfect specimens, please look away now.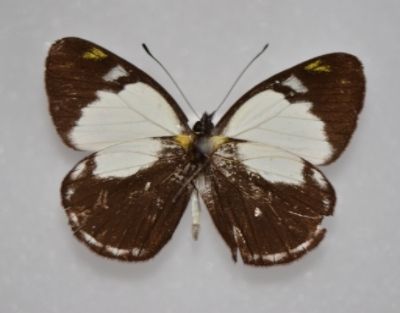 D. itamputi
. Kosipe, Owen Stanley Range , Ron Rivers 1971.
Well that's mine how about yours.
I would like to take this opportunity to wish all our members a Very Happy Christmas.
Peter.